15 Creative High Quality Fonts Package Free Download Vol 2
We are very happy to introduce you our new freebie collection "15 Creative High Quality Fonts Package Free Download Vol 2" this is absolutely free to download just checkout out below content for your reference and checkout all the freebie stuff in the existing post.
We are very sure you have seen such post before in other sites but we have something different here after long research we collect a huge collection "15+ Creative High Quality Fonts Package Free Download Vol 2" of premium font those are very creative, amazing, beautiful and elegant fonts. You can download them from there original site we have only showcase them in our blog for promote these freebies. Enjoy this freebie!
If you like our work so please don't forget to share and subscribe our website for latest updates and please share your feedback below comment section, we really appreciate your contribution.
01: Europa Brush — FREE Textured Brush Font
Europa Brush is FREE textured san-serif font perfect for use in displays, branding projects, logos, signage, posters, invites and more. My aim with this font was to create a bold, yet natural painterly feel with heavily textured brush strokes. I have done very little editing to this font in order to maintain the dry brush style and emphasize the hand painted aesthetic.
02:
Avene Free Brush Font
Avene is a brush font made by hand with a thick brush. It features 94 characters and has all the basic glyphs. The download contains a .otf file and .woff. Brushed by Krisjanis Mezulis. If you like the font, feel free to make a small donation. Thanks!
03: ROWO – Free Handmade Brush Typeface
Introducing our latest exclusive freebie ROWO Typeface from NDROADV.  It is a handmade brush font that features the natural texture of brush strokes and is now free for personal & commercial use!
ROWO is perfect for mixing & matching with other styles and is extremely versatile. It includes upper & lower case characters, numbers, punctuation & several alternates so you can achieve the look you want.
As a bonus there is a full sheet of swashes which will help you create lettering pieces, logos, advertisements, posters and much more with ease.
04: Willful Handwritten Brush Font
If it were a puzzle, we'd characterize it as something soft, airy and crayon-made. But we'll just introduce Willful – juicy and vibrant handwritten brush font for a designer's choosy heart, that's a perfect match for any tricky artwork you keep in mind. Combine it with minimalistic thin typefaces or use it separately – the result will pass over your expectations – no matter if you prepare a set of vacation postcards for your mates or a huge web project for a client.
05: Brux Bold Brush Font
BRUX is an awesome stylish brush font, This font is bold and full of life! Will give a lot of personality to your creations. Great for Print and digital projects!This font have Swedish, German and Spanish characters, and its avaiable in the formats:OTF, TTF and Webfont
As always we get super happy when you donate and keep our project going! Enjoy!
06: Miller Salt Font DUO
We're proud to present these two outstanding fonts, so free and savage, like ripe wheat, swinging in the autumn wind. They do bring the feeling to have been drawn with a dry marker or a brush, so in these simple, clean lines vibrancy and tenderness embrace. These fonts have been crafted for branding and decor, eye-catching logos or just clothing. And that's not all! They are presented in TTF, OTF, and Webfont formats to bring absolute perfection from your idea to a site you're working on.
07: King Basil – Free Brush Font
I'm so glad to introduce you to a perfect free brush font by Missy Meyer. This font was earlier with a name Spiffy McGee, but together with Missy we renamed it and I made a few inspiring preview images to let you guys see the full potential of this amazing font! This font is a Lite version of the Full King Basil, that contains a lot of swashes and connecting letters so to get everything out of this beauty, head on to the King Basil product page.
08: Zeyk Brush Typeface
Make your typography look stunning with this new hand-lettered brush font! Zeyk Brush is a bold and wild typeface designed to catch the eye. Use it in multiple design projects to stand out of the crowd. Zeyk is an alphabetical font that comes in TTF format. We thank Juan Pablo Bello for providing us with this wonderful freebie.
09: Selima Script
Selima Script is a free brush-lettered font with beautiful irregular shapes and baseline. Perfect for eye-catching messages and great to put some personal touches on your design.
10:
PLUME Free Brush Font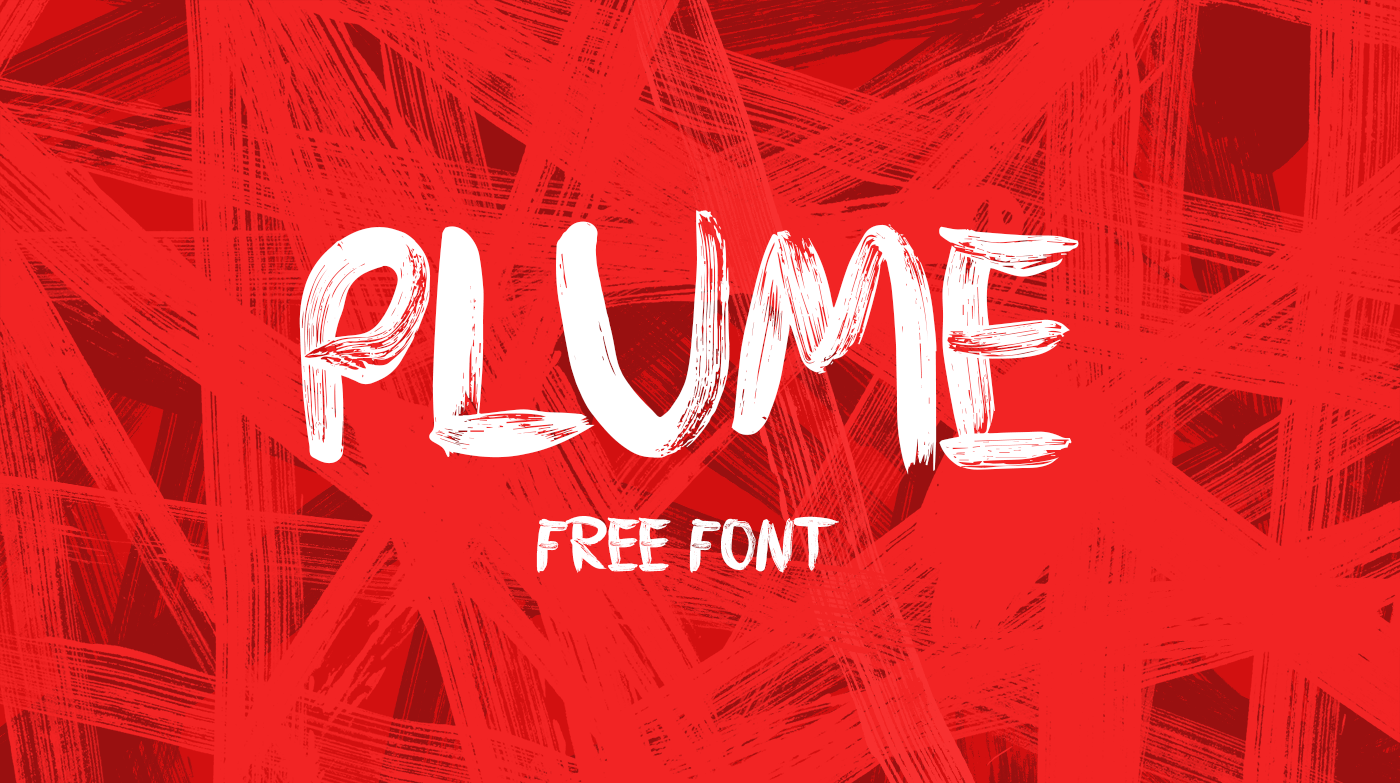 PLUME comes with all the latin characters you need, all the letters numbers and symbols. Brushed on a plastic surface with a thick brush that leaves a unique splash on the lettering.
11: 
Kūst Brush Font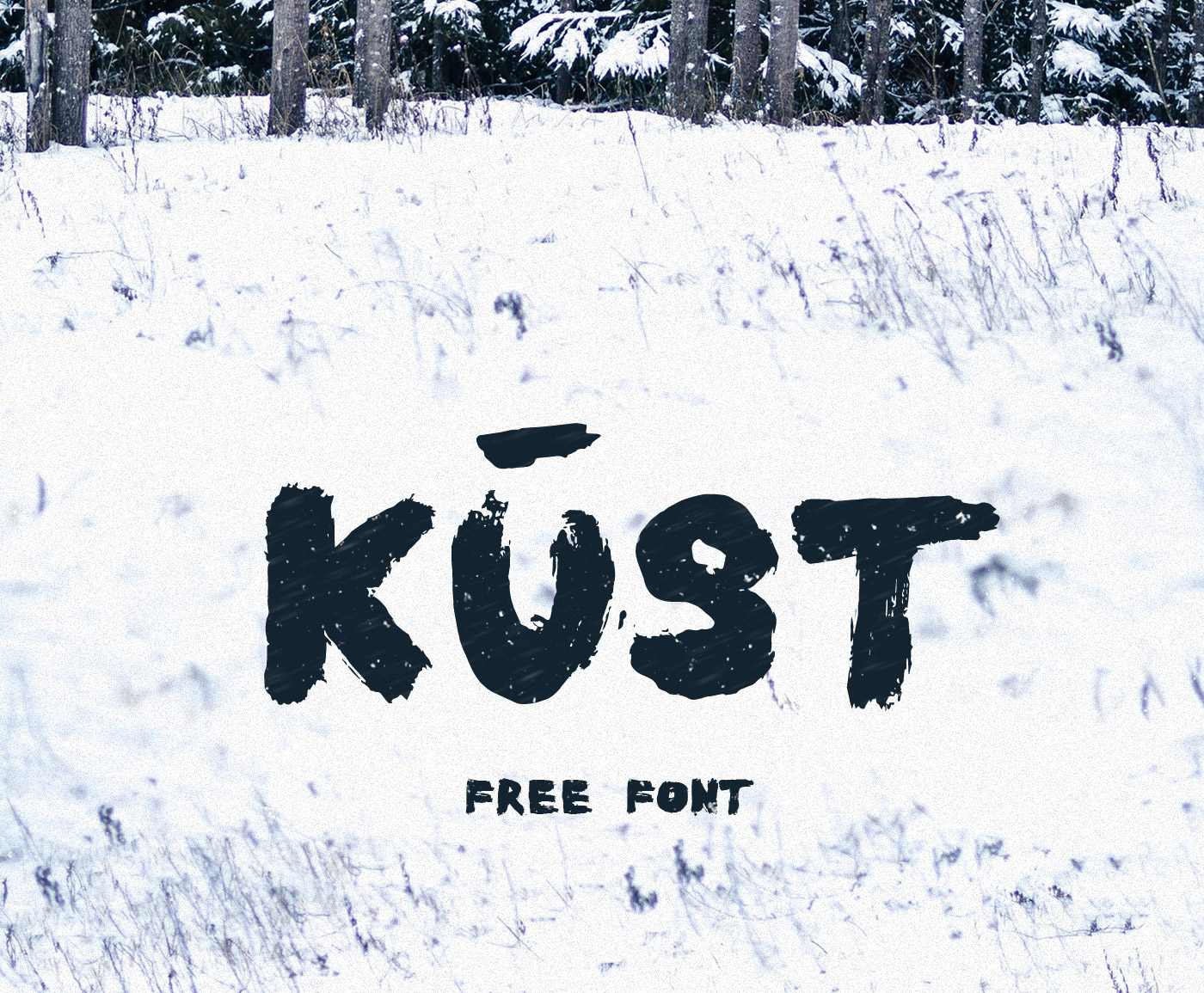 The new Kust free font is a handwritten typeface, written by Ieva Mezule, fashion designer and painter. 80 characters, every letter has a unique structure, with a distorted look. The letters were drawn on hard paper with a thick brush using pure black ink. The presentation was made by images taken by Krisjanis Mezulis, and the painting that's in the middle was painted by Ieva.
12: Wild Youth – Free Brush Script
Wild Youth is another beautiful hand drawn brush script font from Hustle Supply Co.  Wild Youth is a modern font with the distinct influence of adventure and the great outdoors.  Perfect for logos, quotes, stationary, apparel and much more.
13: Debby Free Font
Debby is a hand-drawn brush font to make your works looks natural. Debby free font designed to feel personal and imperfect; the irregular bouncy characters and the rough shapes speaks by itself. You can use it for anything from wedding invitation, quote poster, logo, greeting card, etc.
14: Againts Typeface
Meet Againts, a font inspired by ink & tints hand-drawn brush. Make a beautiful creative mess using alternate glyphs and extra ligatures for your unrepeatable headline.
We thank Ramandhani Nugraha for providing us with this wonderful freebie! Don't forget to check out his Creative Market Shop for more great high quality fonts.
15: Sensei font
Sensei is brush flavoured  free font inspired by manga style (as you may guess from it's name).